Excellent position for groups vacationing in Chianti, near Florence
---
Villa i Leoni captures the essence of Tuscany and makes it easy and comfortable for large groups looking to spend time together for parties, reunions, weddings or even team building events. The spacious rooms, the large garden area and the many modern comforts transform the splendor of this original Tuscan villa into delightful vacation retreat. Situated in a dreamy position in the shadow of an authentic Tuscan castle and only minutes from the enchanting town of Montespertoli, the rental villa and the nearby Resort of Montegufoni can house up to 37 persons. Enjoy the garden area around the villa with its age old trees that provide an inviting cool place to relax after traveling throughout Tuscany or take a dip in one of the two crystal clear swimming pools. Sergio, the owner is available to assist with organizing tours, events including catering options and wine tastings.
Top 3 reasons you'll love Villa I Leoni
DESTINATION WEDDING VENUE
Villa i Leoni brings friends and family together to celebrate inside an authentic Tuscan villa with garden and pool
CLOSE TO EVERYTHING
Located minutes from Montespertoli, Florence, vineyards for taste testing and absolutely delicious gelato
IN THE SHADOW OF A CASTLE
Surrounded completely by olive groves, vineyards & only a short distance from a castle built the year 1000
A True Tuscan Villa
Set in the panoramic countryside of Montespertoli, the owner's father instilled a true love not only for Villa Leoni but all that surrounds it - the olive groves, the vineyards and the small towns. The villa is set on three floors and with 3 family suites with living room and kitchens. Next to the villa is a private one bedroom stand alone structure - ideal for the wedding couple, teachers and extra privacy. There are a total of 7 double bedrooms and 3 bedrooms with twin beds, each with its own private bathroom.
Furnished in a classical Tuscan style with wrought iron beds, the rooms are spacious and luminous with scenic views of the countryside. Air conditioning is available upon request, though with the thick forest nearby, one can easily find a quiet corner outside for a quick restorative nap after tour museums and churches in Florence. The largest of the family suites is on the ground floor and it hosts a large dining room which will accommodate the entire group for meals together, or one can choose to eat outside in the garden where there are plenty of tables and gazebos for a BBQ. The villa is furnished with many modern conveniences such as WiFi throughout the villa and garden, the kitchen has a large refrigerator and dishwasher and there is SAT TV and a stereo for family entertainment.
Country Styled Tuscan House
Close by, approximately 70 meters, there are two independent houses which can be rented out separately or combined with Villa Leoni. These two antique Tuscan styled barns have been restored into single family rentals with three double bedrooms each and one bedroom with twin beds and three bathrooms with showers. The ground floor houses a kitchen with amenities including a fully equipped cooking area, dishwasher and washing machine and there is also SAT TV and WiFi.
There is a large combined living room dining area for the entire group to enjoy meals together when they are not outside in the shared courtyard or by the pool with the many tables and chairs provided. These two single family rentals share a large refreshing swimming pool and grassy garden area overlooking the families olive grove and each have their own private covered terrace for meals and relax. Ideal for two families traveling together but looking for personal space. The rentals are furnished with a typical Tuscan decor which accents tradition using terracotta floors and open wood beam ceilings.
Family and Friends in Tuscany
These structures are available individually or grouped together and make the perfect backdrop to your holiday adventure. Together, they will accommodate up to 37 persons comfortable with plenty of bathrooms and living space so that everyone can find a place for some down time. Villa i Leoni is divided into 3 connected family suites, offering extra privacy, kitchen and living room space.
The garden area will make for spectacular memories and photos for family parties, reunions, weddings or even business incentive meetings. The owner is available to assist in the organization of tours of the local area, wine tastings, catered events and more. With abundant space both indoors and out, there is always something to do - enjoy the pool, get sun, relax in the shade of the surrounding forest or simply spend time with a glass of local wine, some bruschetta with extra virgin olive oil and absorb the fabulous views. Or you can take a quick walk down to the little town of Montagnara, which is less than 900 meters away with shops and two fabuolus restaurants.
Visit Montespertoli
Though the town of Montespertoli boasts of Roman and Etruscan artifacts the modern little town we see today actually originates in the 11th century. Today it is well know with tourists and locals alike for its high quality olive oil and the Sagra del Cinghiale (the Wild Boar Food Festival). Montespertoli, only 10 minutes from the villas, provides a diverse selection of restaurants and gelaterias. The unique position of this charming little town makes it ideal for those wishing to explore all of Tuscany since it is almost an equal distance from the Florence with its immense collection of art and San Gimignano, and its romantic skyline. Pisa and Siena may be just a bit further away but they are still close enough that a day trip to either one will be easy, especially with the panoramic roads that connect them in Tuscany. It is possible to arrange for transport for large groups, since the villa is easily accessible to buses.
Lucca & Arezzo for the Curious
Tuscany certainly doesn't lack for places to visit, and Villa i Leoni and Villa Montegufoni resort are in the middle of them all. For those who like to explore the furthest corners, then a trip to Lucca and the countryside surround it with its historic villas and delicious wines, make a great alternative tour. Arezzo, often considered an open air museum, displays architecture from the medieval times to the neo classical. There is something for all ages here, including the Medici fortress and the Roman amphitheatre. Not too far off are also the Apennine mountains, where outdoor sports are available for every season including skiing, hiking and exploring suspension bridges or the interiors of caves. The proximity to Florence, and its national train station also means that trips to Rome, Venice or Milan are easy to organize.
Meet Sergio Panchetti, the owner of Villa i Leoni
---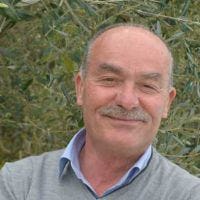 Why the Owner Chose Montespertoli: My father bought this property in 1970. He worked as a sharecropper on a small farm cultivated with olive trees near the house, but in 1956 due to a large frost many trees died and he and his family left the farm. He moved to Florence where he undertook various activities. In 1970 he was offered this property and he bought it. Now I think it was a great satisfaction for him because after 15 years of work had bought the house of the landowner for whom he worked. I lived in Florence, and every afternoon I was with my grand father at the villa and I remember that I was so excited for all those rooms and those old furniture in the villa. I grew up here and this house is part of my life. I loved the property and now I am happy when guests enjoy their stay here.