Luxury large Villa just outside Volterra
---
The Villa di Ulignano is located in the heart of Tuscany, just 10 km outside of Volterra. Surrounded by a large beautiful garden, the large luxuy villa near Volterra is rented exclusively to allow guests the maximum level of privacy.
The Villa (11 bedrooms) is rented with its Schoolhouse (4 bedrooms) next to the villa offering a total of 15 bedrooms allowing groups of 30 people to lodge comfortably (A max of 40 people can sleep using 10 additional single beds: 7 daybeds free of charge and 3 single spare beds at extra charge).
The villa, with its wide spaces and enchanting panoramic views, is the ideal setting for weddings and other special events,as well as business meetings.
Top 3 reasons you'll love Villa di Ulignano
LOCATION
This stunning XVII century Villa is ideally located between the cultural gems of Volterra and San Gimignano
SPACE
Vast grounds to walk and relax in, with space for both privacy and conversation even with large groups
LUXURY FACILITIES
Four game rooms, a private cinema equipped to watch DVDs, a massive pool with separate kitchen, lounging areas, gym, 2 saunas
The Villa di Ulignano was built in the 17th century upon commission of the governor of Livorno. It is said that Napoleon Bonaparte stayed at the villa at the beginning of the 18th century and, in remembrance of such an event, a few of the rooms are named in his honor.
This exclusive villa in Tuscany is surrounded by a splendid landscaped garden with centuries-old trees where guests can relax and enjoy the tranquility of the Tuscan countryside.
The villa is immersed in the Tuscany hills just 10 km from Volterra, a characteristic Etruscan village that sits atop a hill overlooking the surrounding area. Volterra is famous for its artisan work in alabaster stone, many precious translucent pieces of art can be admired throughout the city.
Services
The villa offers guests landscaped gardens and a large outdoor swimming pool, equipped with facilities such as a sauna, showers and toilets, dressing rooms, bar, outdoor table tennis and deck chairs.
Inside the villa, there is a private projection room, several game rooms with a billiard table, roulette and indoor table tennis as well as a large professional kitchen.
There are many additional services that can be provided upon request. These include a private chef, catering service, wedding planner, babysitter and more.
What to see: the surroundings
The Villa di Ulignano is located in central Tuscany in an area dotted with small charming villages full of history such as Volterra, San Gimignano, Certaldo and Monteriggioni. In about an hour's drive from the villa, guests can reach Tuscany's beautiful Florence and Siena as well as the famous Chianti wine region, famous both for its splendid panoramic landscapes as well as for the great red wines created in the area.
General conditions
Villa di Ulignano is only available for weekly rentals in July and August, but is available for short rentals the rest of the year.
The villa near San Gimignano is rented by the week, from Tuesday to Tuesday. Final cleaning charges and arrival set of bed linen and bath towels are to be paid separately.
Meet Paola Stellato, Manager of Villa Ulignano
---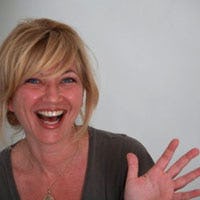 I was born in Torino into a very creative family. My first love is the sea, sailing around the world for several years before I "settled" down to raise my daughter, Alice, who is now grown up and turned to be an actress. I consider myself multicultural, speaking perfect English and French, which has been invaluable in my career working as an entertainment promoter and organizing themed weeks throughout Italy. I now live in Volterra and I am in charge of Villa di Ulignano although it belongs to my brother-in-law, Massimo Cristaldi. It was my dream to bring back to the villa the spirit of creativity that was at its heart years ago, and I love that it has made it possible for me to share my enthusiasm for life with people from all over the world.
Looking forward to meeting you soon at Villa di Ulignano!
~ Paola