La Loggia Fiorita Villa Rental















Between the hills of Lucca & Cinque Terre, a private villa rental
---
La Loggia Fiorita is a beautifully restored Tuscany villa rental and guesthouse which will host up to over 20 persons in a combined two fully restored free-standing antique farmhouses. The perfect ambiance for family gatherings, friendly reunions or celebrations.
The main villa with five bedrooms will accommodate up to 14 persons and the guest house with three bedrooms for up to 8 persons. Each independent rental features a cozy decor with modern touches for a relaxing visit to Tuscany.
In the spectacular peaks of northern Tuscany, between the vibrant landscape of the Lunigiana, La Loggia Fiorita promises to surprise you with green hills, castle towns and easy access to wonderful sites including Cinque Terre, Massa Carrara, Lucca, Luni and Licciana Nardi.
Top 3 reasons you'll love La Loggia Fiorita
MAGNIFICENT GREEN SCENERY
Nestled in the northernmost corner of Tuscany you find hills, mountains, beaches, vineyards & castles
DISCOVER THE TRUE SPIRIT
The road less traveled promises a unique experience in contact with the local customs, events & flavors
WITHIN WALKING DISTANCE
Slow down your vacation & enjoy the sites practically next door to the villa including a typical restaurant
Set close to the picturesque town of Licciana Nardi in the northwest area of Tuscany, the holiday accommodations capture the rustic charm of the area with open wood beam ceilings, stone accents, terracotta floors and a mix of soft earthy colors. La Loggia Fiorita is comprised of two independent villa rentals which can be used together or individually, promising privacy and tranquility for everyone.
The attention to detail and the cozy decor create a warm and welcoming atmosphere that will appeal to all ages, from the open spaces for time together to the lush green garden surrounding the private pool area. The holiday rental includes several modern facilities which will make your vacation so much more enjoyable starting with WiFi, a fully equipped kitchen, and a clothes washer.
Spacious Accommodations
The larger of the two villa rentals at La Loggia Fiorita features 5 double bedrooms on two floors. The master bedroom with an en-suite bathroom, located on the ground floor, promises natural light and a romantic setting. Both the master bedroom and a double bedroom look upon the courtyard, where you will find a cozy corner for some peace and quiet. The ground floor also hosts a sitting room and a twin bedroom, guaranteeing lots of space for relaxation either on your own or in small groups.
Upstairs, on the first floor, one will find the fourth bedroom, a twin with two single beds. The large living room with fireplace is tastefully decorated with soft plush armchairs, sofas and it creatively accents the original Tuscan architecture. This room opens to a lovely terrace which will have you gazing over the amazing landscape of green hills, colorful blossoms, and the fresh Lunigiana air. The villa's country style kitchen promises the necessary accessories for creating enticing Italian means and opens to a beautiful loggia overlooking the courtyard. The dining room has an open beamed ceiling with open staircase leading to the top floor study and the fifth bedroom.
Villa Girasole, the guesthouse
Next door to the Tuscany vacation rental La Loggia Fiorita there is a guest house which can be rented individually or for large groups, together with the main villa. The decor, tranquility and great views are very similar to the main vacation villa, including garden areas for meals. This villa rental includes a kitchen, dining and living room and three bedrooms. There are two double bedrooms and one bedroom for up to four persons with twin beds.
An Unforgettable landscape
Set about an hour away from the walled city of Lucca, with its many enchanting squares and churches, the town of Licciana Nardi invites you to explore its shops, restaurants & panorama. Only minutes from the villa this quaint small town makes for an excellent base for a holiday exploring the natural green landscape of the Lunigiana, the colorful towns of Cinque Terre and the beaches of Forte Dei Marmi.
The location also lends itself to adventures hiking and biking, where you will find challenge peaks, well-maintained parks and many small towns harboring antique castles. La Loggia Fiorita finds itself nestled in a corner of Tuscany which still holds on to its local traditions, special recipes and warm hospitality.
Meet Marta Franciosi, the property manager for Ken Drinkwater
---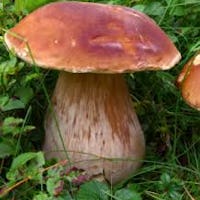 My love affair with Lunigiana began when I was a child and moved there for a few years to my grandma's house. She passed on to me the traditions, respect, and mystery of this " Land of the Moon" located in the northern part of Tuscany. When school started I moved back to the north of Italy in Como, but I left my heart and childhood friends in Lunigiana, so as soon as I finished the schools I finally moved back there permanently and chose it as my home and the right place to grow up my two children. Now from here I manage many houses belonging to local or foreign owners and look after them. I speak Italian and fluent English and have great connections in every corner of Lunigiana and the surroundings which means I can help my guests (most of whom become great friends and return each year) book their dream vacation. I help create a stress-free vacation offering a very high standard concierge service, suggesting restaurants, places to visit, activities and giving my availability during the stay for any kind of requests or emergencies. I built a net of local emergency professionals who may be of help in case of need.