Modern comforts with Traditional Tuscan Hospitality in Siena
---
A modern and professional environment which gives you the personalized and comfortable service of a family run hotel. Hotel Athena, located on the outskirts of Siena will transform your vacation or business meeting into a delightful memory by gracefully mixing the beauty of Tuscany and its landscape with a clean and modern environment. The newly refurbished rooms assure you a comfortable place to relax while guaranteeing you top quality amenities, friendly service and peace of mind. The perks at Hotel Athena are exactly what makes it stand out above the rest, imagine a stress free vacation where there is a panoramic terrace with breathtaking views, there is no car parking hassles and the possibility to stroll into town every night to explore the medieval treasure of Siena. Hotel Athena will revolutionize your holiday vacation into warm memorable moments.
Top 3 reasons you'll love Hotel Athena
TAKE PANORAMIC PICTURES FROM ROOF TOP TERRACE
Don't miss those wonderful photo opportunities while sipping a glass of wine from Val d'Orcia
ENJOY THE CITY LIFE
Situated in a rural setting yet close enough to walk to & immerse yourself in the sites, sounds, cafes & piazza of medieval Siena
STRESS FREE PARKING
Avoid the hassle of finding where to leave the car, the hotel offers private parking
Though this 100 room hotel offers modern amenities and comforts, it is the ever courteous and helpful staff that will remind you of it's humble origins as a family run establishment. The owners, a brother and sister team, have maintained a warm and welcoming atmosphere while ensuring their guests have access to many extra special comforts. The recently rennovated rooms offer a comfortable and inviting base for holiday explorations like the air conditioned bedrooms and to ensure protection each room is furnished with a safety deposit box. Don't miss out admiring the sunset on the San Marco Terrace and after dinner at the in house restaurant, plan on taking a stroll through the enchanting vias and alleys in the city center of Siena.
Luxury Accommodations in Traditional Style
There are 6 different types of accommodations all of which include a wide range of basic services such as WiFi, an in room safe, air-conditioning, hair dryer, set of bath products, slippers, phone & flat screen TV, mini bar and necessary to preparae a cup of tea or coffee in the room. Ranging from 14 - 18 m² the economy, standard and superior rooms have comfortable double beds, or two singles upon request, en suite bathrooms and complimentary breakfast. The Family room, with a total of 25 m², accommodates extra beds so parents and young children can stay together. For those who need to spread out, require extra space or are looking for the comforts of a larger room, should ask about the Executive Suite. The Family, Deluxe and Executive Suite have the added benefits as TV with cable shows and an iPod docking station.
Take care of Everything in just one Place
The pleasure of unwinding in the San Marco Terrazza, the roof top terrace at Hotel Athena, is indescribable. Open until late at night, a glass of wine and the Siena sunset will never let you forget the uniqueness of this vacation. Al Mangia is the in house restaurant with a traditional Tuscan menu as well as catering for special dietary requirements such as vegetarian, diabetic, low-calorie and particular food intolerances. In the city center, free parking is always welcome - no need to search for a place to leave the car at Hotel Athena, they have a covered facility, just ask at the time of booking. Families and colleagues will be able to turn this into a memorable holiday by combining business and pleasure at Hotel Athena. The conference room for up to 80 persons and upon request the staff will coordinate equipment such as a video projector, a flipchart, a PC with direct maxi-screen connection and microphones. There is Wifi throughout the hotel common areas and bedrooms plus a business desk with printer for those who need computer access.
See the Secrets of Tuscany from Siena
A leisurely walk through the winding and picturesque streets of Siena and you will view the Duomo, a facade in crisp white and black marble, you will pass by the cafes and restaurants and end up in the marvelous shell shaped square, definitely one of a kind. Hotel Athena is an ideal combination of a quiet and rural setting with the benefit of being within walking distance of one of UNESCO World Heritage sites. Only minutes outside the confines of the city is the stunning Siena countryside, with soft rolling hills covered in either grain or sunflowers. Drive to the south and stop at the town of Buonconvento, with it's quaint streets and traditional restaurants. Montalcino is only a little further up the hill, where you can taste the local wines and people watch in the main square. Unlike any other landscape in Italy, you will find the Crete Senesi with their unique coloring and geological formation.
Navigate Tuscany on the Best of Roads
The position of Siena makes visiting all of Tuscany easy. Located at the crossroads of the well maintained Italian road system, one can choose the major highways or the panoramic roads for an itinerary that is easy to navigate. From this central position one can focus on wine tasting by visiting Montepulciano and the Vin Nobile or explore Arezzo and their Cantine Aperte program of highlighting different vineyards every week. Chianti is only minutes away from Hotel Athena and promises fantastic scenic itineraries dotted with many renowned vineyards who open the cantinas for visitors to tour. While planning your daily activities be sure to ask Hotel Athena for ideas and suggestions, they know the area well and can make your travels more pleasant by including visits to some the the nearby quaint Tuscan hamlets like Monteriggioni and San Gimignano, unforgettable walled towns or Montefioralle, recently nominated one of the "Prettiest towns in Italy".
Marco & Serena Bianciardi, Brother & Sister Owner's Hotel Athena
---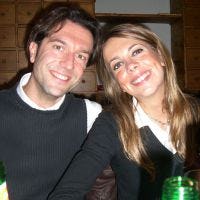 The brother and sister team of Marco and Serena head up the family run Hotel Athena. They both have happy memories tied to the time they spent at the hotel as children where they watched their father and his colleagues build this magical place. They took over the hotel with enthusiasm and even though there have been some tough times, they have watched as it has grown every year. Especially satisfying is to watch as their guests keep coming back to enjoy the warm welcome in a familiar environment where they know that they are always important to Hotel Athena.