A historical private village on the foothills of Mount Cetona
---
Camporsevoli is a medieval village sitting on the foothils of Monte Cetona, in southern Tuscany near the border with Umbria.
The historical estate has belonged to the Grossi family since the middle of the 1800s, and has been both a private residence to the family since then as well as a place where friends and guests from all over the world are welcomed.
Due in large part to the American branch of the family, the atmosphere at Camporsevoli is decidedly international while blending perfectly with the history and traditions of the Tuscan village.
The private village is composed of apartments and independent houses where guests and their hosts can enjoy absolute tranquility and privacy.
Top 3 reasons you'll love Camporsevoli
A FASCINATING SETTING
Camporsevoli has a long history, where important families of Tuscany's history have left a mark
VICINITY TO ART DESTINATIONS
The estate has an ideal position to visit both the major cities in Tuscany as well as in Umbria and upper Lazio
HOSPITALITY
Camporsevoli welcomes friends and guests from all over the world, thus the setting is international as well as friendly
Camporsevoli offers various options for your vacation, whether you are traveling with friends or family.
The apartments within the village
The village of Camporsevoli has recently finished restructuring 2 additional charming apartments, perfect for families, small groups of friends and couples. The apartments and houses offer heating and all of the main amenities, available for short stays as well as week long vacations.
Le Capanne
Le Capanne is the largest of the houses in Camporsevoli. Located 1km from the village on the slope of a hill, guests staying here will enjoy a special panoramic view of the surrounding landscape.
Organized over 3 floors, the house has 5 bedrooms and 5 bathrooms, a completely furnished kitchen and all of the services required to make a stay here unforgettable.
Le Capanne has its own private garden and pool, so it offers complete privacy for a family or a group of friends traveling together.
Casa del Neri
Casa dei Neri is within the village of Camporservoli and has 4 bedrooms, each one with its own bathroom, kitchen and all of the amenities guests expect from home. It has its own private external area with tables and chairs. The common swimming pool for the village is just a few minutes from the house.
Casa di Enrico
Casa di Enrico has 2 bedrooms, a spacious kitchen where you can practice cooking local dishes and a beautiful living room with working fireplace. You enter the apartment from an internal staircase, as the apartment is located on the second floor.
It shared a part of the garden with the house La Canonica.
La Canonica
The entrance to La Canonica is on the first floor. The house has three bedrooms, a comfortable living room where you can sit and relax and a rustic style kitchen equipped with all you will need to prepare meals "at home". The house shares a small garden with Casa di Enrico.
A perfect location for weddings and other special events
If you're searching for the perfect villa in Tuscany for your wedding, a special anniversary or celebration, you will find Camporsevoli ideal. The main villa has a marvelous hall for an indoors reception while the spacious garden right outside the villa, with its romantic fountains and centuries-old trees, will offer the perfect setting for your celebration.
Cooking classes
If you're interested in learning to cook Tuscan cuisine, one of the owners Valentina will be happy to organize a cooking class in your apartment or house to prepare and then enjoy a heavenly Tuscan meal with exceptional local wines.
What to do in the area
The village of Camporsevoli is in southern Tuscany, in the province of Siena, between Cetona and San Casciano dei Bagni. The location is perfect for visiting central and southern Tuscany, as well as Umbria and the northern area of the Lazio region as the border with these two regions is not far away.
Camporsevoli is an hour drive from Siena and two hours from Firenze, which we actually recommend visiting by train (from the train station in Chiusi) as you won't have to worry about parking once in Florence.
Some of the top destinations in Tuscany we recommend visiting are close to Camporsevoli: the beautiful Val d'Orcia valley and its cities of Montalcino and Pienza are easily reachable by car, Cortona and the thermal spa towns of San Casciano dei Bagni and Chianciano Terme for anyone seeking a day of pampering and relaxation. We also suggest exploring Orvieto, Perugia and Assisi since Camporsevoli's location near the Tuscan border make these towns in Umbria perfect for day trips. Great food and wine, breathtaking landscapes and impressive reminders of the past are all at your fingertips when you visit Tuscany and Camporsevoli.
Meet Valentina, owner of Camporsevoli
---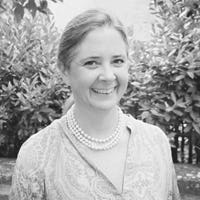 Hello,
My name is Valentina and I am looking forward to meeting you in Camporsevoli soon.
I am an art historian-in-training, a licensed guide for the city of Florence and began my career founding a travel company, greeting travelers and making sure they understood and came to love our country, including its peculiar quirks! Recently, my parents handed over the management of Camporsevoli, our family estate, to myself and my two siblings. I was therefore able to join my love for art and experience in tour planning with greeting guests in our home.
My family has owned this lovely corner of the world for a long time and it has always been a place of fun, friends and family (as well as a working farm that needed a lot of attention). I was raised knowing that spending time in Camporsevoli meant enjoying the good things that life has to offer and being thankful that we had this opportunity. I hope to be able to share this experience with those who will choose to come and visit us.
~ Valentina